The countdown of show:days
Contact us
Guangzhou exhibition office:
Guangzhou RuiHong Exhibition Service Co, Ltd.
Room1718, Hopson ascot square, 1138th Zhongshan Road West,
Tianhe district, Guangzhou, China.. (GZ510665)
Tel : +86-020-87585873
Fax : +86-020-87584363
Mob: +86-18922420512
Contacts: Jack
E-mail: ruihongfair@163.com
Exhibition Overview
2020 China Guangzhou Glasstec Expo

Show Date: 4th -6th , March, 2020
Exhibitors:500+

Exhibition Scale:40000 sqm
Show Venue : China Import and Export Fair Complex (Area B)
Pazhou,Guangzhou,China
The only one of the most professional glasstec fair in South China.
Organizer :Guangdong Glass Industry Association

Guangzhou Rui Hong Exhibition Service Co.Ltd
Supporting : Guangdong Building Decoration Association
Guangdong Glass Chamber of Commerce
Shenzhen Glass Association
Zhejiang Glass Industry Association
International Commission on Glass ICG
Jiangmen Glass Industry Association

The only one of the most professional glasstec fair in South China.
China is the world's largest producer,exporter and consumer of glass.With Guangzhou as the center,covered Dongguan、Shenzhen、Zhongshan、Foshan、

Jiangmen、Zhuhai、Huizhou、and Shunde,Guangdong is one of the largest production base of glass in China,which is the biggest region of full-fledged development and purchase demand. Guangzhou,which is the capital of Guangdong Province,not only is the pioneer of the national economy and bellwether,but also is the transaction center of commercial circulation.Besides,it has the Asia's largest supporting facilities and the most comprehensive exhibition hall.Due to abut Hong Kong and Macau,Guangzhou has become the most important production base and trading center of the glass in aspects of product information,the latest materials and technology advantage.At the same time,it also became one of China's largest base for the production,development and sales. There is no doubt that guangzhou city play an important role.What's more,to purchase in Guangdong has become the consensus of many domestic and foreign trade business




last exhibition was closed successfully in August, 2019. There were 17524 professional visitors and buyers attending the fair, including 8891 buyers of Guangdong Province, 7042 buyers form other provinces and 1591 overseas professional buyers. As the only one of the most professional glasstec fair of year in South China and an important trading platform of Southern China glass industry, China Guangzhou Glasstec Expo brought more business opportunities for the internationalization of leading technology companies and specialization of small and medium-sized enterprises. There were more than 3000 kinds of new equipment and material of the glass industry showing their new appearance at the fair, the same period of Southern China glass technology expert forum held as scheduled and many well-known enterprises have arrived at the scene. At the fair, Tuner Glass Industrial Development Co.Ltd displayed the latest prodect "Nano Silica Glass" that could keep fire insulation and heat insulation for about 4 hours. While Sunglas Glass Co.,Ltd leading branded as residential glass in the safety building also showed its' patented core products for the first time. Sunglas Glass Company mainly produce laminated glass, coated glass, the glass for subway, coated glass, hollow glass, fire-resistant glass, flat/curved tempered glass, furniture products, etc which has applied for so many patents in the glass industry. There were 13 overseas exhibitors form Singapore, South Korea, Japan, Italy and other countries having participated in the fair, which brouht more business opportunities for China glass manufacturing enterprises .




Exhibitors reflect intensely, enterprises are eager for a professional glass industries platform of exchange and display
Export sales booming, attracting nearly 60,000professional buyers at home and abroad.
Over 93% of the exhibitors expressed exhibitors said they will continue to participate in the exhibition, which will be displayed in the exhibition area, which includes: DongGuan YinTong, JiangMen YiYao, DongGuan NanBo, XinYi Group, ZhongShan Grant, ZhonGnan San Xin, ZhongNan Rosen, HuiZhou LongBo, XinHuaQiang, ShenZhen PengBo, NanlLiang, BaiYun Chemical, GaoShi Group, XingHua Glass, Andres Curtain Wall, etc. The industry insiders say that the south China market is especially eager for a professional glass industry exhibition as an exchange platform for the industry.



Exhibition Category:
Glass products: Architectural and decorative glass, automotive glass, industrial glass, electronic glass , art glass, ware glass, special glass, new energy glass, special glass, new energy, energy saving glass doors and windows, glass accessories ,etc.

Glass equipment and materials : glass deep processing machinery, glass production lines, glass cutting tools and glass abrasives, glass production technology and equipment, instrumentation and testing device, raw materials, refractory and various auxiliary materials, etc.
Guangzhou exhibition office:
Guangzhou RuiHong Exhibition Service Co, Ltd.
Room1718, Hopson ascot square, 1138th Zhongshan Road West,
Tianhe district, Guangzhou, China.
(GZ510665)
Tel : +86-20-87585873
Fax : +86-20-87584363
Mob: +86-18922420512
Contacts: Lisa
E-mail: ruihongfair@163.com
Exhibitor List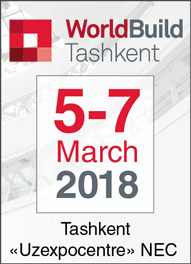 Germany's card machine manufacturing co., LTD
The unilever co., LTD
Zhejiang SAN rui plastic co., LTD
EVERWASE ENTERPRISES, INC.
Pan nikon's company in Germany
Zhejiang HuiNuo ink co., LTD

MaiSiKai packaging systems (Qingdao) co., LTD.
Nanjing south of new materials co., LTD
Pfeiffer vacuum technology (Shanghai) co., LTD
Germany's ARNOLD
Shi mai, vacuum technology (Shanghai) co., LTD
Flying machine manufacturing co., LTD
UNGRICHT roller and hand-cut technology companies
German glamox machinery manufacturing co., LTD
Isra video equipment manufacturing (Shanghai) co., LTD
Isra surface video co., LTD
Crewe palmer machinery manufacturing co., LTD
Sea granite company in Germany
Armoured baze DE temperature control equipment company
Armoured baze DE temperature control equipment (Shanghai) co., LTD
German ACW company
German nico lawes sol company
Germany's EME
Agent: China bridge wing
About load JSJ smelting technology co., LTD
The JSJ about wearing Germany investment co., LTD. China representative office
Green Bach machinery co., LTD
Green Bach machinery (Shanghai) co., LTD
PROFILGLASS company in Italy
Phil aluminum on the street (hangzhou) co., LTD
The Patty software (tianjin) co., LTD
An Italian company CMS
Italian GLASS SERVICE company
ANTONINI company in Italy
FERMAC company in Italy
Italy, group
Bao, glass machinery (Shanghai) co., LTD
Bao, glass industry (foshan) co., LTD
Wu yue industrial co., LTD
South Korea Venus diamond co., LTD
Mr Levy glass technology company
FORZA ITALIA SRL G
HELIOS ITALQUARTZ
NEDEX
CEFLA SC
COVETECH SRL
Tillie ora du da co., LTD
Italy's Knoll
Italcarrelli company in Italy
The Italian post mechanical and electrical equipment co., LTD
Italian Keraglass engineering company
SATINAL Spa
Mole Moreschi S.R.I.
An Italian company CMB
Mr M company in Italy
Italian MAPPI international company
Cui yu qi company in Italy
DOGO company in Italy
Zhejiang Finn paint sealant co., LTD
Italian foreign trade commission (ICE)
The Italian glass processing machinery and accessories manufacturers association
An Italian company history, Katie
Bent le mechanical engineering co., LTD
Bent le investment (China) co., LTD
British horse between the abrasive co., LTD
Island (Hong Kong) co., LTD., tianjin/island ferry enterprise management (China) co., LTD
Northwest of refractory material co., LTD
Jia's f department - cola Europe
He glass machinery co., LTD
Jade industrial co., LTD
Dr Schenker Germany industrial test technology co., LTD
Vesuvius and the latter cosette ceramics (suzhou) co., LTD
P - D refractories group co., LTD
FORMA glass glass industry company
Apotheker of eu-china trade group co., LTD
Belgium than buck company
Buds and o
Italian Pneumofore group
Italian S.I.G.M A company
Fu sen furnace engineering company in the United States
According to the lake companies in the United States
Australia also kay international co., LTD
Shanghai JiChi building materials technology co., LTD
German VMA company
SVA industrial camera monitoring company in Germany
Germany's industrial facilities co., LTD
German HUBTEX machinery company
Japanese corporation barrel mouth blacksmith
Shanghai his die standard parts co., LTD
Nick filling company
Germany walter machine company
German IWG company
Glasmaschinenbau Freital GmbH
Trust, shunde district, foshan city, big good hardware products factory
Parkinson - Spencer Refractories Ltd.
Qinhuangdao macro taken glass decoration co., LTD
Marposs (Shanghai) trading co., LTD
Zunhua three stone electronic technology research institute
Kay gith diamond (guangzhou) co., LTD
Wuhan jia DE walter's pneumatic technology co., LTD
Guangdong rongsheng metal products co., LTD
Shanghai Smith barney plastic co., LTD
The east long faith group/Shanghai long mechanical and electrical equipment manufacturing co., LTD
First on engineering consulting co., LTD
Mingda glass (xiamen) co., LTD
Saint-gobain glass company friends
CNUD - EFCO international co., LTD
CNUD - EFCO international co., LTD., Beijing representative office
F.I.C. (UK) co., LTD
Sandvik materials technology
Guangdong shi cheng plastic machinery co., LTD
The British game than international co., LTD
British Graphoidal Graphgoidal Developments Ltd.
British Lattimer company
The Pennine company
The method first stein Britain
Stein (Shanghai) industrial furnace co., LTD
German continental glass international engineering company (CGE)
The Finnish glass robot company
The sea Ye Guoji co., LTD
The French IRIS photographic inspection machine
Liaison office, China - mainland glass international engineering company in Germany
DTEC engineering and consulting company in Germany
France Sarl Vertech company
Swedish Gedevelop company
LAND infrared thermometer
German horn glass engineering company
Intel company mark in Italy
Beijing zhengxing hongye metal materials co., LTD
BB transformer company in France
Shanghai PuLiSen batching system co., LTD
Wu Hanhong jin xu long new materials co., LTD
Shanghai SAN confirmed inspection equipment co., LTD
Zhangzhou union coating materials technology co., LTD
Umicore AG&Co. KG Platinum Engineered Materials
Bassra Machine Tools Ltd., UK
BMT those Pvt Ltd
Zibo green chemical co., LTD
Shanghai and every machinery co., LTD. / Shanghai ya beauty industry &trade co., LTD
Love bo li industrial co., LTD
Von adenauer vacuum equipment (Shanghai) co., LTD
Love many kirkcaldy merlin (nanjing) new material co., LTD
Well the original furnace building industrial co., LTD
Friends and co., LTD
Friends and electronics (Shanghai) co., LTD. Beijing branch
BANDO KIKO CO., LTD. (Japanese prefer east mechanic)
Domain set enterprise co., LTD
Changzhou treasure instrument mechanical and electrical equipment co., LTD
Fox bell ceramics technology (Shanghai) co., LTD
Best Glass Machinery Ind. Co., Ltd.
Li sai g (Shanghai) group co., LTD
Gen photoelectric technology (xiamen) co., LTD
Sinoptix France casino optical Shanghai representative office/Belgium YiJieXi trading (Shanghai) co., LTD
Guangzhou panyu only figure metal products factory
Finn glass machinery co., LTD
Belgium AYROX company
Finland SOFTECO company
Arbax Industria e Comercio Ltda.
Hottinguer electronics (Shanghai) co., LTD
Stuart engineering company
Dip - Tech
Guangzhou aogus new materials co., LTD
Build the deep (fe gang) special resin co., LTD
Gamla division lead to enterprise management (Shanghai) co., LTD
Gamla division (Italy)
Gamla division (Finland) co., LTD
Hangzhou with chang machinery co., LTD
Taiwan surplus chang machinery co., LTD
Israel love scone manipulator co., LTD
Finland times Nike co., LTD
Asia Pacific & Shanghai proud d
The saint-gobain group company
Fule companies in the United States
Shanghai jie hui furnaces new technology co., LTD
Shanghai helioway glass decoration material co., LTD
East macro technology glass co., LTD
ESAUTOMOTION SRL
Tiantai county hundred plastic co., LTD
Soleras Advanced Coatings
TENACHEM TENAX group co., LTD
DE CSFB refractory material and mineral co., LTD
Jia machinery co., LTD
German gustav. Love hui machinery manufacturing company
German OGIS glass co., LTD/world network
The British journal of glass (world)
Shanghai Aesop heat energy technology co., LTD
Qingdao, to industrial and trading co., LTD
The Shanghai ray infrared moisture system technology co., LTD
Beijing aikang of instrument equipment co., LTD
Nanjing flying glass industrial co., LTD
Dongguan o sputtering target materials co., LTD
Hydron embellish on extremely sharp superhard materials co., LTD
Shanghai hundred million crystal industry &trade co., LTD
Foshan jia hao hardware co., LTD
Zibo new materials co., LTD
Bystronic glass machinery (Shanghai) co., LTD
Mr. Glassman machine tools (Beijing) co., LTD
The United States QUANEX building products group
Zhejiang PMP plastic co., LTD
Shandong qilu ethylene chemical co., LTD
Dr.
Pomdi - Herramientas DE Eiamante, S.A.
Beijing rings tongda technology co., LTD
Jiangsu quartet boiler co., LTD
Shanghai tai cholesterol technology development co., LTD
Tangshan forword porcelain industry co., LTD
Zhecheng hongxiang superhard materials co., LTD
Qianshan grahame brush roller co., LTD
Rizhao huaye glass co., LTD
China building glass and industrial glass association
China by glass tool factory in Shanxi Province
International company Merck
Damm joint companies in the United States
The speed of flame China co., LTD
SCI China
Synergx
Tektronix engineering company
Success in qinhuangdao China glass co., LTD
Stella international company
Kaveh Float Glass Co., Kaveh Glass Industry Group
The TOLEDO engineering co., LTD. (TECO)
Yixing Hayden huang fine ceramics co., LTD
Yixing Morgan thermal ceramics co., LTD
The United States glass to sales company
Days companies in the United States
Days combustion equipment (suzhou) co., LTD
The United States glass co., LTD
Fuyang tatelman machinery co., LTD
South peach sharp abrasive tool factory
Cade special steel co., a combined in Germany
The Czech glass service co., LTD
Flame technology co., LTD
Fletcher Business Group
The visual detection technology (suzhou) co., LTD
The first glass and solar energy technology company (TNO)
Air chemical products (China) investment co., LTD
Optimal instrument conductor equipment (Shanghai) co., LTD
Maxon companies in the United States
Never add international high-tech co., LTD
Binder + Co AG of Austria
Zhengzhou xinguang color refractory material co., LTD
Shapiro Turk high temperature materials (shenzhen) co., LTD
Far east machinery industry (kunshan) co., LTD
Suzhou innovation ceramics co., LTD
Qingdao hazen glass co., LTD
Italian Arenergy publishing company
The British journal of glass (international)
India reported (glass)
Guangzhou walker commodity information consulting co., LTD
Air liquide China
Sure - tylenol wind warm edge system
Asian glass magazine
Ardakan float glass co., LTD
Caesar compressor (Shanghai) co., LTD
The Times Ken glass co., LTD
Wu Yang coal transfer
Oriental glass equipment co., LTD
Glass in the Middle East magazine
Building materials international trade co., LTD
Mike material technology (suzhou) co., LTD
Megadyne industrial belt co., LTD. Far east
Qingdao knight glass co., LTD
Bo le (guangzhou) trading co., LTD
Special asahi glass (dalian) co., LTD
Shanghai emperor bo ceramic technology co., LTD
Austrian RHI glass company
Rhi trading (dalian) co., LTD. Shanghai branch
Changchun oil chemical co., LTD
Water membrane (suzhou) co., LTD
Beijing highlights science and technology co., LTD
Lai bao guang learn German co., LTD
Qingdao global group co., LTD
Huatai (tongxiang) glass mirror co., LTD
Britain lost power precision measuring co., LTD
Zhejiang sharp China plastic co., LTD
Solutia international trading (Shanghai) co., LTD
Yong yuan motor (suzhou) co., LTD
Antai technology co., LTD
Shanxi green fuyao glass co., LTD
Guangdong avic special glass technology co., LTD
Hainan catic glass material co., LTD
Avic sanxin solar photovoltaic glass co., LTD
China building materials international engineering group co., LTD
Ruitai technology co., LTD
Xinyi glass engineering (dongguan) co., LTD
Foshan yao-hua jin glass co., LTD
Jin jing (group) co., LTD
Shanghai el monte automation system co., LTD
Hebei JiHengYuan industrial group co., LTD
Sanmenxia crystal Canon toughened glass products co., LTD
Yao hua glass group co., LTD in China
Shandong yao ultra-thin glass co., LTD
The force holding group in zhejiang province
Taiwan glass group,
Mr Glass industrial co., LTD., guangzhou
Shanghai yao skin glass group co., LTD
Zhengzhou constant exposure glass technology co., LTD
Qingdao crystal glass co., LTD
Shanghai heraeus's industrial technology material co., LTD
Shanghai on glass products co., LTD
China new building materials industry design and research institute in hangzhou
China south bo group
Qinhuangdao glass industry research and design institute
Hangzhou chang xiang glass co., LTD
National security glass and quartz glass quality supervision and inspection center
Glass holding co., LTD in China
The sand glass glass group co., LTD
Hebei shahe glass technology research institute
Beijing bright future glass co., LTD
Dalian conley da yao hua glass co., LTD
China sinoma international overseas development company
Shandong yao hua glass co., LTD
Beijing Jin Fubang fiber technology co., LTD
And technology group co., LTD
Silver pu of sha-he glass co., LTD
Nanjing yu day glass co., LTD
Zibo pan-european international trading co., LTD
Beijing wuhuatianbao coating technology co., LTD
Hebei large glass co., LTD
Qingdao product full international trade co., LTD
Ningbo haishu sea adhesive co., LTD
Cangzhou west lion king tape factory
Hebei xinhe east machinery accessories brush factory
Changzhou boiler co., LTD
Yancheng fly county electric power technology co., LTD
Changzhou ba grinding wheel co., LTD
Qinhuangdao figure into glass technology co., LTD
Zhengzhou zhongyuan applied technology research and development co., LTD
Guangzhou lingnan refractories co., LTD
Hangzhou zhijiang silicone chemicals co., LTD
Laura ling, zhejiang fine chemical co., LTD
Shanghai zi gen deposition technology co., LTD
Shanghai feng hengjing building materials co., LTD
Zhuozhou spring hollow glass aluminum co., LTD
Beijing gino plastic co., LTD
Zhengzhou vibration CLP fusion new materials co., LTD
Liaoning double strong plastic science and technology development co., LTD
Luoyang, special glass technology co., LTD
Shanghai special glass technology co., LTD
Luoyang north glass technology co., LTD
Guangzhou new exhibition organic silicon co., LTD
Fuqing city fu chong machinery co., LTD
The paper selects xinyi city is high quartz material co., LTD
Mr Tan industrial co., LTD., Shanghai
Beijing shengshi five grain science and technology development co., LTD
Beijing sheng lian yu feng crystal handicrafts co., LTD
Linyi Yangtze zhongtian machinery manufacturing co., LTD
Luoyang randy glass machinery co., LTD
Jiangyin jin Ming glass technology co., LTD
Zhangjiagang city jin Ming machinery co., LTD
Luoyang building materials machinery factory
Zhoushan loose diamond glass technology co., LTD
A file window to hollow glass material co., LTD
Guangdong serie d high glass technology co., LTD
Foshan shunde lunjiao xi chung lam glass machinery factory
Hangzhou seiko machinery co., LTD
Shenzhen han east glass machinery co., LTD
Fujian anxi masters ceramics co., LTD
Jiangyin city billiton wins machinery co., LTD
Alloy steel co., LTD. Yantai city
Changzhou zhongtai glass equipment co., LTD
Liaoning north glass machinery co., LTD
Create xin glass machinery co., LTD., shunde district, foshan city
Long beach, taixing city, has a limited company
Beijing coco instrument co., LTD
Henan zhongyuan special refractories co., LTD
Material in high and new material co., LTD
Blue and white refractories co., LTD
Tianjin new century refractories co., LTD
Zhejiang unisoft photoelectric technology co., LTD
Zibo he refractory technology co., LTD
Chengdu silicon technology co., LTD
Luoyang ocean refractory material co., LTD
Zhengzhou east AnCai refractories co., LTD
Zhengzhou east refractories co., LTD
Hope of glass machinery factory, located in nanhai district, foshan city
Zhengzhou hunter refractories co., LTD
Zi royal group of high temperature and new material technology co., LTD
Zhengzhou morita fused refractory material co., LTD
Beijing chong-aged high-tech insulation materials co., LTD
Inner Mongolia star fused refractory material co., LTD
Guangzhou heavy glass machinery factory
Luoyang diving equipment co., LTD
He rich glass machinery co., LTD
Beijing PuJinLi technology co., LTD
Foshan add cadbury glass machinery co., LTD
Hangzhou glass glass technology co., LTD
Shanghai Wan Zheng digital technology co., LTD
Foshan coyne printing machinery co., LTD
Jinan Beaumont machinery equipment co., LTD

Brand exhibitors